We should not look at each other from now on.
You know why?

Do you catch a breath when I look at you?
Avel, that's a name only a few people call her. She folded 10 fingers and 5 toes to count her age. She thinks she would love to be a lamb if she born as a star again.
She finds Jazz is one of the greatest creations of human-beings, and thanks to Amy Winehouse and Olivia for teaching her that. She thinks Neo-Nazi is a crazy thing but she finds Germanizing with other is cool. She learnt
'miam miam lecker lecker'
from her teacher, and she finds it very cool.
What else do you need from her?
Are you holding back like the way I do?
Soyez calme, Je sais que vous m'aimez♥
January 2009
February 2009
March 2009
April 2009
May 2009
June 2009
July 2009
October 2009
#006 ; Lakeside House
/ Friday, January 9, 200912:02 PM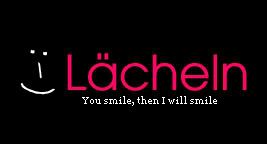 You smile, then I will smile ;
You cry, then I will cry ;
You laugh, then I will laugh ;
You shout, then I will shout ;
This week's shopping list for me:

-RAOUL leather sandal
-2 books : Garth Nix The Keys to the Kingdom - Mister Monday
&Garth Nix The Keys to the Kingdom - Grim Tuesday
-TWG tea : Happy Birthday Tea
-Pearlie W Breath Spray
-Teddy Bear Clock

And I do not know how many more.
Thanks, mama. Danke.

Keep your love lockdown 2009