Leaving all my traces behind here, I am finally saying good-bye.
Did we even consider how long it will take to erase that trace that we left?
A year? Two years? 10 years?
Like Year 2008 disappeared in a blink, I guess myself never leave a proper traces here.
...(:
It's not a good-bye, but see-you-soon.
A struggle to smile, a struggle to laugh but only thing that I do right now is crying.
People, you are my best treasure in my life. Can't really list all the people out, but I will remember every single of you.
You people shine like a shattered piece of diamonds, though it's shattered, it's still valuable and glittering, shining...
WE SHINE TOGETHER PEEPS.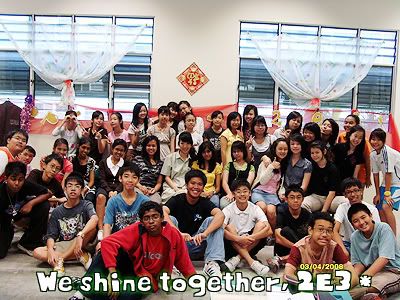 you know i love you guys a lot, right?